Call for Proposals
NJCAHT Healthcare Conference 2022
October

22, 2022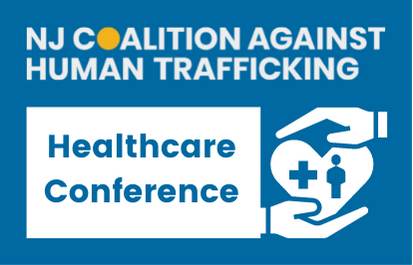 At the New Jersey Coalition Against Human Trafficking's inaugural Healthcare Conference, our goal is to make a Safer NJ through a combination of survivor and community-lead partnerships.  We invite you to share with us new ways to address and prevent trafficking, support survivors, and improve physical and emotional safety overall. We are applying for social work, certified health education specialist, nursing, and CME professional development credits for all workshops, and the proposal form is designed to collect that information. 

The conference will be held virtually on Saturday, October 22, 2022, from 9:00 am – 3:30 pm Eastern.  We are currently accepting applications for 60 minute presentations, that ideally have ample time for Q &A. 

Please submit your proposal with all supporting documents by 4:00 pm Eastern July 1, 2022.  You have the ability to save your application and continue later.  After peer review, speakers will be notified of final decisions no later than July 22, 2022.
Please provide the following information with your submission:
Presenter's full name, pronouns, affiation, role, credentials (Please include co-presenter, if applicable)
Two learning objectives from your presentation utilizing Bloom's Taxonomy guidelines
One to three hashtags that are representative of your content
Summary of presentation to include an explanation of need, potential outcomes, and a brief description (to be used in the Conference Schedule/Agenda Brochure)
Will you be willing to share any materials prior to or post presenation, especially as a matter of accomodation for attendees?
CV/Resume
Brief bio (about 100 words)
Headshot (jpeg or png format)
We are applying for continuing education for several professions.  We will ask you to help us with that process, because you know your work best!  You will be asked to identify which core competencies for each profession you feel your work most closely aligns.  Here are the comptencies:

Not sure what to present on? Here are some topics the Coalition addresses, and you're welcome to, too! We invite you to bring new takes on topics, or something completely different!  Tell us how you can help make a SaferNJ!
Empowerment
Self-care
Trauma-informed approaches
Healing centered care
Brief Motivational Interviewing
Improving employee engagement
Enhancing communication

Conflict resolution
Supporting LGBTQ+ victims/survivors
Accessibility/Disabilities
Using healing modalities to create healing environments (art/music therapies, horticulture therapy, pet therapy, etc.)
Using the "right" language and vocabulary
Using tools like the PEAAR or other screening tools

At this time, the Coalition is unable to provide honoraria for presenters; presenters will not be charged a registration fee. Please contact us at info@safernj.org for questions about or support with the application process.